This chapter template is included in every Proposal Pack along with thousands more chapter templates.
Order and download for $79.

DOWNLOADABLE, ONE-TIME COST, NO SUBSCRIPTION FEES
The Technical Approach template is used to describe in more detail the technical details of how the project will be developed.
Very user friendly!!! Included tutorials made writing my first proposal quick and easy. Included sample templates at the click of a button was a life saver."
Robert Maynard
Produced by:
Proposal Kit
Category:
Software › Computer Software › Business & Productivity Software

4.9 stars, based on
830 reviews
Alternate chapters are those which may be used instead of this chapter depending on your situation. Alternate chapters may be better suited for different size projects, more specialized projects, variations on rights, etc.

Alternate Chapters:
Related chapters may be used in conjunction with this chapter depending on your situation. Many related chapters are intended to be used together to form a more complex and integrated proposal.

Related Chapters:
This template is illustrated in actual use in the following Sample Proposals. Samples are also included in each Proposal Pack and illustate many of the industries and situations this template can be used for: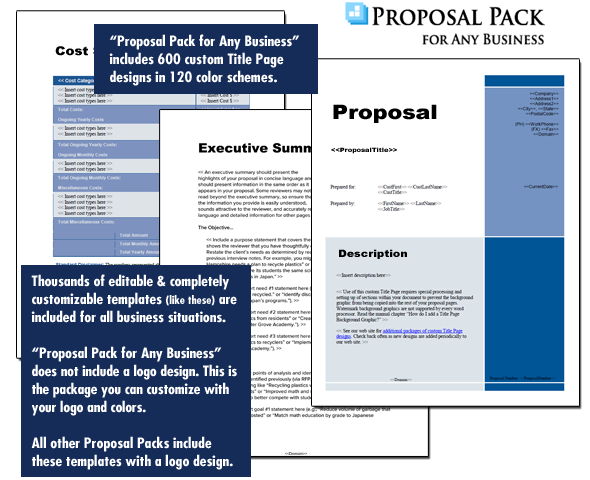 A proper business proposal will include multiple chapters. This is just one of many chapters that may be included in your proposal. The complete fill-in-the-blank template is included in our Proposal Pack template collections. A variety of sample proposals illustrating how companies in different industries both large and small have written proposals using our Proposal Packs are also included. This template will show you how to write the Technical Approach.
A wide variety of chapters are included and are intended to be picked based on your needs. All proposals are different and have different needs and goals. Pick the collection of chapters from our collection and organize them as needed for your proposal. Recommendations and samples provided are only intended as general guidelines.
Using the Proposal Pack template library you can create any kind of business proposal, report, study, plan or document
such as these
.
Writing the Technical Approach document
In order to complete the project Company name will complete the following development tasks. Assign development team to the project. Describe briefly the development team assignments; also see the " Team Resume" template Start the planning process after receiving all client supplied material required. Describe briefly the pre design planning process Design the project per the agreed upon specifications. Describe briefly the project design process and what is being developed; also use the " Deliverables" template and others as needed Develop the project based on the milestones in the production schedule.
Describe briefly the project development process; also use the " Production Schedule" template Test the project through both Alpha and Beta testing cycles. Describe briefly the testing process Deliver and install the final project deliverables. Describe briefly the delivery and installation process Train Company name staff based on the training plan. Describe briefly the training plan; also use the " Training Plan" template Maintain the project as needed based on the maintenance agreement.
Describe briefly the maintenance agreement. Determine whether it is covered under separate contract or whether it will be included. If there will be no on going support provided state it here
A Document from Proposal Pack

The editable Technical Approach template - complete with the actual formatting, layout and graphics is available in the retail Proposal Packs.