This chapter template is included in every Proposal Pack along with thousands more chapter templates.
Order and download for $79.

DOWNLOADABLE, ONE-TIME COST, NO SUBSCRIPTION FEES
Describe the guarantee you are offering. A guarantee (which can also be spelled guaranty) is a promise. Often a guarantee pledges that a product will be of a certain quality or a service will be performed in a certain way or the buyer's money will be refunded.
I have been using the proposal kit and wizard since 2009. The wizard has allowed me to automate and drive many of the steps which streamlines the process and orderly creation of proposals with good starting content. The software allows you focus on your business and instead of spending hours creating proposals. Their wizard guides you through the process which makes it less likely to forget anything."
Jeff Kushner
Vice-President Marketing at Allgress
Produced by:
Proposal Kit
Category:
Software › Computer Software › Business & Productivity Software

4.9 stars, based on
824 reviews
Related chapters may be used in conjunction with this chapter depending on your situation. Many related chapters are intended to be used together to form a more complex and integrated proposal.

Related Chapters:
This template is illustrated in actual use in the following Sample Proposals. Samples are also included in each Proposal Pack and illustate many of the industries and situations this template can be used for: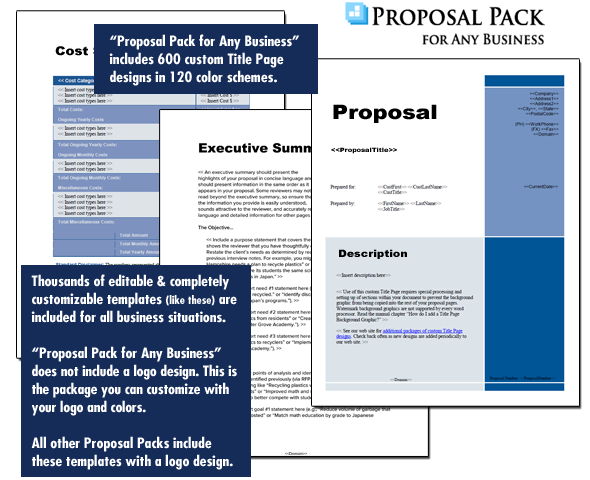 A proper business proposal will include multiple chapters. This is just one of many chapters that may be included in your proposal. The complete fill-in-the-blank template is included in our Proposal Pack template collections. A variety of sample proposals illustrating how companies in different industries both large and small have written proposals using our Proposal Packs are also included. This template will show you how to write the Guarantee.
A wide variety of chapters are included and are intended to be picked based on your needs. All proposals are different and have different needs and goals. Pick the collection of chapters from our collection and organize them as needed for your proposal. Recommendations and samples provided are only intended as general guidelines.
Using the Proposal Pack template library you can create any kind of business proposal, report, study, plan or document
such as these
.
How do you write a Guarantee document?
Company is pleased to offer the following guarantee. Describe the guarantee you are offering. guarantee which can also be spelled guaranty is promise. Often guarantee pledges that product will be of certain quality or service will be performed in certain way or the buyers money will be refunded. guarantee especially when offered in writing is usually legally binding so you should consult an attorney specializing in your field before offering written guarantee. guarantee can also mean the assumption of anothers responsibilities or debts. The terms guarantee and warranty are often used interchangeably although warranty is usually tied to specific product or service and often has time limits or other restrictions. Proposal Pack also contains Warranty template. Insert the guarantee you are offering here. For example " We deliver your pizza within minutes or its free. "
A Document from Proposal Pack

The editable Guarantee template - complete with the actual formatting, layout and graphics is available in the retail Proposal Packs.