This chapter template is included in every Proposal Pack along with thousands more chapter templates.
Order and download for $79.

DOWNLOADABLE, ONE-TIME COST, NO SUBSCRIPTION FEES
Use this page to provide your call to action. This is your request for the reader to take the next step in approving your proposal or beginning your project, and would often be the final page in your proposal.
I purchased the original version of this product back in 2013 when I started my consulting business. the product is great. I love that I don't have to start any given proposal from scratch- regardless of the type of service I'm providing or the industry. I recommend this product to anyone who has to write any types of proposals for business."
Ada Uribe
Erestar Inc.
Produced by:
Proposal Kit
Category:
Software › Computer Software › Business & Productivity Software

4.9 stars, based on
830 reviews
Related chapters may be used in conjunction with this chapter depending on your situation. Many related chapters are intended to be used together to form a more complex and integrated proposal.

Related Chapters:
This template is illustrated in actual use in the following Sample Proposals. Samples are also included in each Proposal Pack and illustate many of the industries and situations this template can be used for: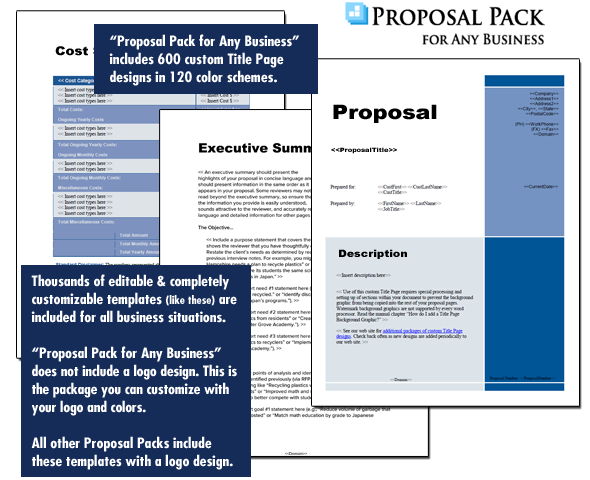 A proper business proposal will include multiple chapters. This is just one of many chapters that may be included in your proposal. The complete fill-in-the-blank template is included in our Proposal Pack template collections. A variety of sample proposals illustrating how companies in different industries both large and small have written proposals using our Proposal Packs are also included. This template will show you how to write the Next Steps.
A wide variety of chapters are included and are intended to be picked based on your needs. All proposals are different and have different needs and goals. Pick the collection of chapters from our collection and organize them as needed for your proposal. Recommendations and samples provided are only intended as general guidelines.
Using the Proposal Pack template library you can create any kind of business proposal, report, study, plan or document
such as these
.
How to write my Next Steps document
Use this page to provide your " call to action. " This is your request for the reader to take the next step in approving your proposal or beginning your project and would often be the final page in your proposal. For example after presenting your arguments for specific project you might ask your readers to vote for your project or you might ask them to contact you to finalize the agreement or to sign and return the enclosed contract. Write an introduction to the steps below. If there is deadline involved be sure to state that. For example you might write something like " Now that you understand what we can do for you we need to finalize our agreement by doing the following. " or " Please document your vote for or against this project by taking the following steps before December 1. " Step e. g. " Call us to schedule an appointment" or " Sign and return the enclosed form" Write polite closing here such as " We hope to hear from you soon" or " We look forward to working with you. "
A Document from Proposal Pack

The editable Next Steps template - complete with the actual formatting, layout and graphics is available in the retail Proposal Packs.