This chapter template is included in every Proposal Pack along with thousands more chapter templates.
Order and download for $79.

DOWNLOADABLE, ONE-TIME COST, NO SUBSCRIPTION FEES
Use this template to provide details to a client or third party who will be affected by a process or the results of a project. This is a good introduction topic for a services business working with the general public.
The Proposal Kit has helped me with the very basics of getting started. The templates are ones that are real world value and is a must for all businesses that want to bring about a change in the way you promote and grow your business."
Perry
Produced by:
Proposal Kit
Category:
Software › Computer Software › Business & Productivity Software

4.9 stars, based on
837 reviews
Related chapters may be used in conjunction with this chapter depending on your situation. Many related chapters are intended to be used together to form a more complex and integrated proposal.

Related Chapters:
This template is illustrated in actual use in the following Sample Proposals. Samples are also included in each Proposal Pack and illustate many of the industries and situations this template can be used for: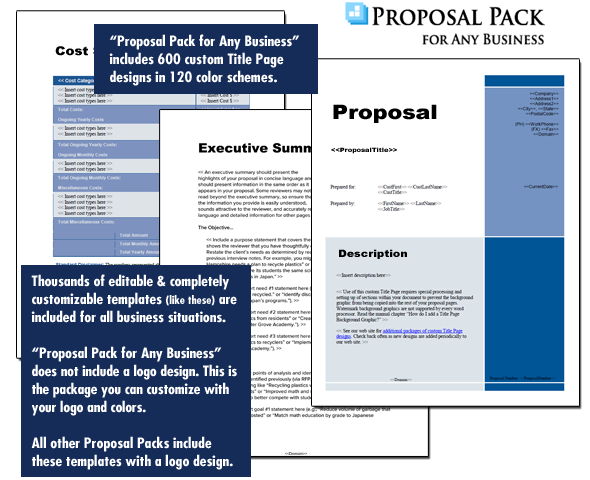 A proper business proposal will include multiple chapters. This is just one of many chapters that may be included in your proposal. The complete fill-in-the-blank template is included in our Proposal Pack template collections. A variety of sample proposals illustrating how companies in different industries both large and small have written proposals using our Proposal Packs are also included. This template will show you how to write the What You Can Expect.
A wide variety of chapters are included and are intended to be picked based on your needs. All proposals are different and have different needs and goals. Pick the collection of chapters from our collection and organize them as needed for your proposal. Recommendations and samples provided are only intended as general guidelines.
Using the Proposal Pack template library you can create any kind of business proposal, report, study, plan or document
such as these
.
How do you write a What You Can Expect document?
Use this template to provide details to client or third party who will be affected by process or the results of project. For example company providing chauffeur services might explain the dress and behavior code for their chauffeurs and what they will or will not do how and when to pay or tip and so forth. pest control company might explain the chemicals that will be used that all food items and toys must be stowed away and that pets and people must not be present for specific time period that the resident or manager will need to let them inside unit and so forth. Explain here the background of this process or project. For example you might say something like " Your Building Will Be Inspected and Protected by Woodview Pest Control Services on January 20xx" Or " Construction for the new parking garage in your neighborhood will begin soon" or " Your exam has been scheduled at our medical facility on June 20xx. " Heres what to expect and what you need to do. Topic #1 e. g. " We will spray all baseboards with pesticide" or " Traffic Disruptions" or " You must not eat on the day of the procedure. " Add details here. Topic #2 Add details here. Topic #3
Add details here. Topic #4 Add details here. Topic #5 Add details here. For additional information please contact First name Last name at Phone number between the hours of insert beginning time contact will be available here and insert end time contact will be available here
A Document from Proposal Pack

The editable What You Can Expect template - complete with the actual formatting, layout and graphics is available in the retail Proposal Packs.