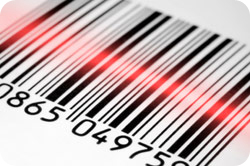 If you're in the business of selling products, the odds are that you are perpetually seeking new markets and customers. Decades ago, you might be able to get by with a listing in the local phone book and word-of-mouth recommendations from satisfied customers. Those days are long gone. Nowadays, the competition is fierce, and it can even come from other countries. Not only do you need a dynamite website, but you also need to know how to write a proposal to pitch your products to new customers.
Not a writer? Never written a proposal before? Don't panic. Creating a business proposal might seem like a formidable task, but it doesn't have to be. There are plenty of resources out there to show you how to introduce yourself, highlight your products, outline your costs, and help your customers understand your product is the right tool for the job. Here's the key to a good proposal: you don't have to start from scratch with a blank page on your computer. You can speed up the process by using pre-designed Proposal Pack templates and reviewing the product sales sample proposals.
New proposal writers sometimes make the mistake of mailing out only a cover letter and a list of products and associated prices. It's a mistake to do that. A price list will never substitute for a persuasive proposal. A proposal is a document intended to persuade potential customers to buy from you. To be successful, you must gain the customers' trust and make them understand that you can deliver the products they want and need.
As a general rule, your first step in writing any proposal should be to gather enough information about the prospective customer to present a proposal that is tailored to that customer's specific needs or goals. Yes, it takes a bit more work to create a customized proposal, but that proposal is much more likely to succeed, and your goal is to sell your products, right? It's never a good idea to send every potential customer an identical sales letter. All customers are much more likely to accept proposals tailored just for them.
After you've collected information about your potential customer, writing the proposal is actually a pretty straightforward process. That's because product sales proposals, regardless of the type of products offered, follow a similar structure. First comes the introduction, then a summary of the customer's needs, followed by descriptions of the products you are offering, as well as details and costs. Then the proposal should be wrapped up with information about your organization, including relevant experience, credentials, awards, and so forth.
For the introduction section, start out with a Cover Letter and a Title Page. The Cover Letter should be brief: simply write a personal introduction and provide your company contact information so the customer can easily follow up with questions or with an order. The Title Page is just what it sounds like: it should introduce your tailored proposal and give a clear indication of the project or array of products you are pitching. Some examples might be "Proposal from Gerter Manufacturing to Provide Cleaning Products to The Radner Stores", "How Buying BlueLine Printer Supplies Will Benefit the Morgan Corporation", or "Proposal for Partnership of Artisan Flour Crafters and Blue Ribbon Baking Company". Don't forget to add a call to action and ask for the clients business or schedule a meeting.
After the Cover Letter and the Title Page, add topic pages to show that you understand the needs of your customer. Depending on how large the proposed scope of product sales might be and how many options you are offering, you may or may not need to precede the detailed pages with a brief summary. For a complex project or variable line of products that needs a summary, this summary section (often just a page or two) is normally called an Executive Summary for corporate customers, or a Customer Summary in a less formal proposal. In the pages of this customer-centered section, describe the needs of the specific prospective customer and demonstrate your understanding of that customer's requirements, goals, and desires. This section is all about the customer.
Some product sales are also combined with services. You can also write a combined product sales and services sales proposal including topics to cover everything. Read more on How to Write a Services Sales Proposal.
Here are some related samples included in every Proposal Pack:
After the customer-centered section comes your turn to shine. This section should be all about how you can satisfy the customer's needs and desires. You'll add topics about your products and costs, using pages with titles like Products, Features, Options, Benefits, and Products Cost Summary; include all the topics you need to describe exactly what you are offering and how much your products will cost. Finally, you need to convince your customer that you are the best choice to supply these products, so add pages like About Us / Company History, Our Customers, References, Awards, and Testimonials; in other words, include everything you need to convince your customer that you can be trusted to deliver the products they want.
After you have all the text written for your proposal, it's time to focus on making your proposal appealing to the eye. Add color and graphics by incorporating your company logo. Consider using colored borders and selecting custom bullet points and fonts, but don't go overboard. Be sure the finished proposal matches your business's style. Learn how to effectively select colors for a winning business proposal.

Proposal Pack for Any Business covers all types of proposals and includes samples and topics for this type of proposal. There are also many specialty design themes available you can use to match the visual design to your logo or type of business. Select any one Proposal Pack and you are covered.
Before you declare the proposal ready to go, proofread and spell-check all the pages, and be sure to check all cross-references and page numbers to be sure that each page ended up where it's supposed to be. It's a good idea to recruit someone who is unfamiliar with your proposal to do the final proof, because it's very common to overlook mistakes in your own work.
Finally, save your proposal as a PDF file or print it and then deliver it to your potential customer. Your delivery method will depend on the nature and location of your business as well as your relationship with your potential customer. Emailing PDF files to customers is common practice; however, at times a printed, signed, and hand-delivered proposal will sway customers because it shows you value their business enough to make an extra personal effort.
As you can see, a product sales proposal will be a little different for everyone who needs to write one, and everyone's needs for the specific topics to include will vary, depending on the types of organizations and products involved.
The good news is that all product sales proposals follow a similar format and structure, and you can find all the templates you need in Proposal Pack. The templates contain explanations of what those particular pages should contain, and they will guide you to write and format appropriate information for your proposal sections. Proposal Pack also contains a wide variety of sample product sales proposals that will give you great ideas and help you get a jump start on writing your own winning proposal.